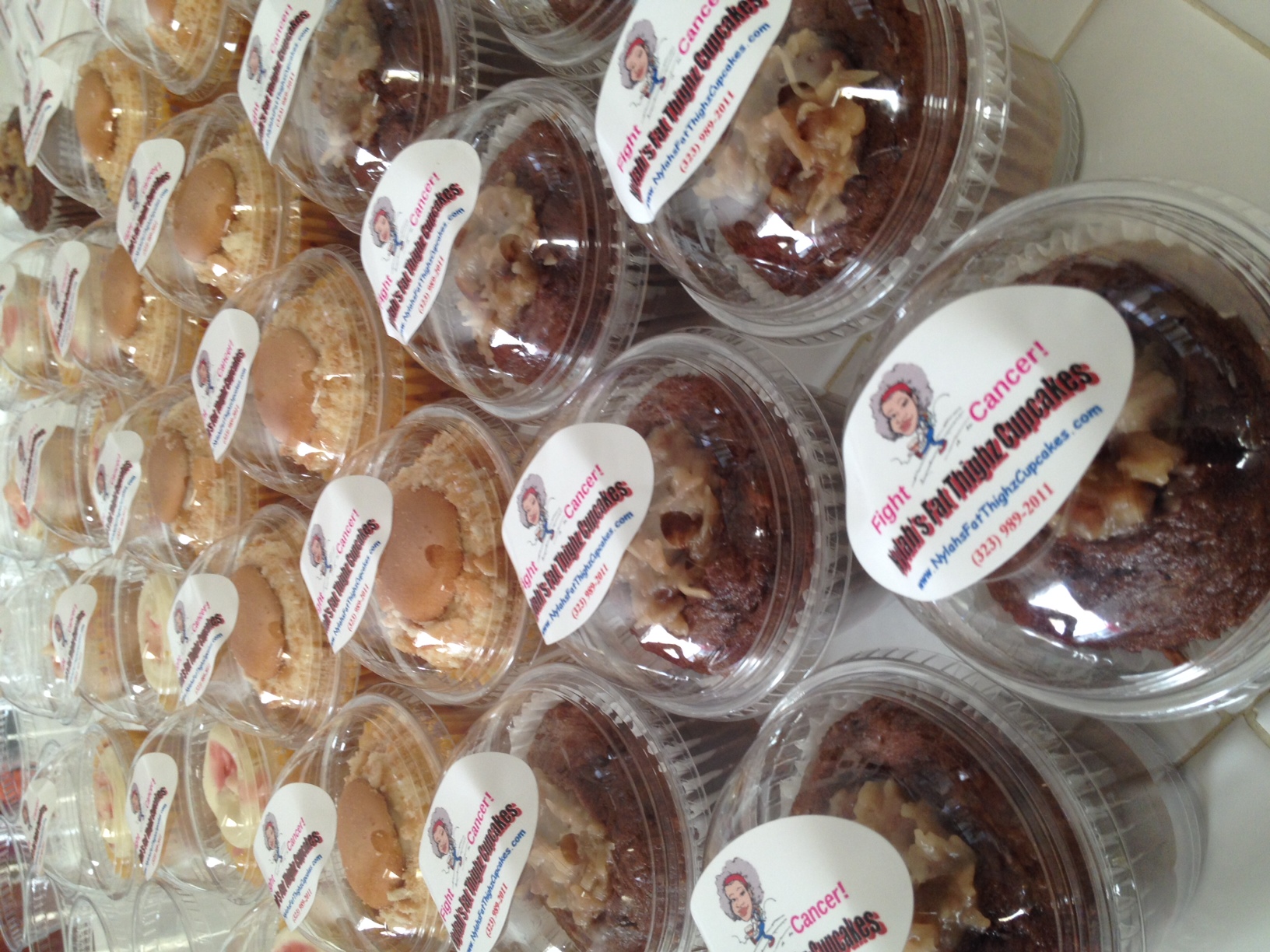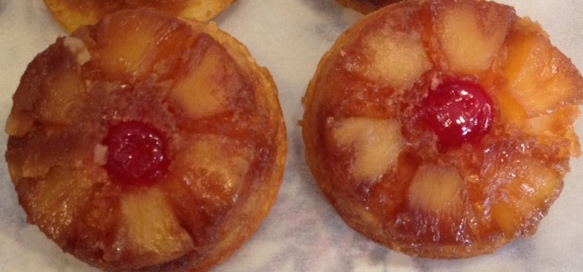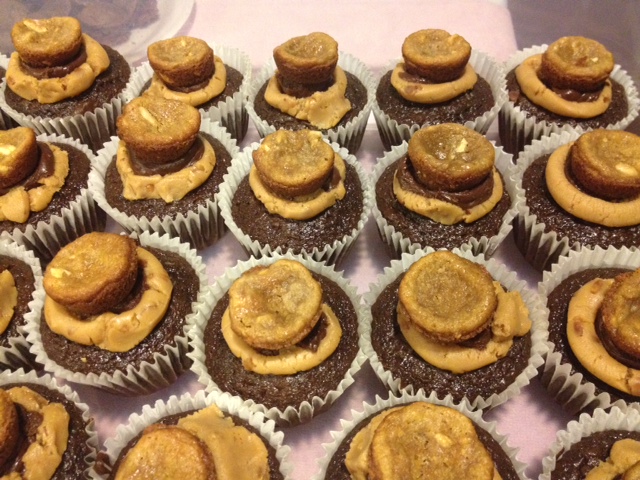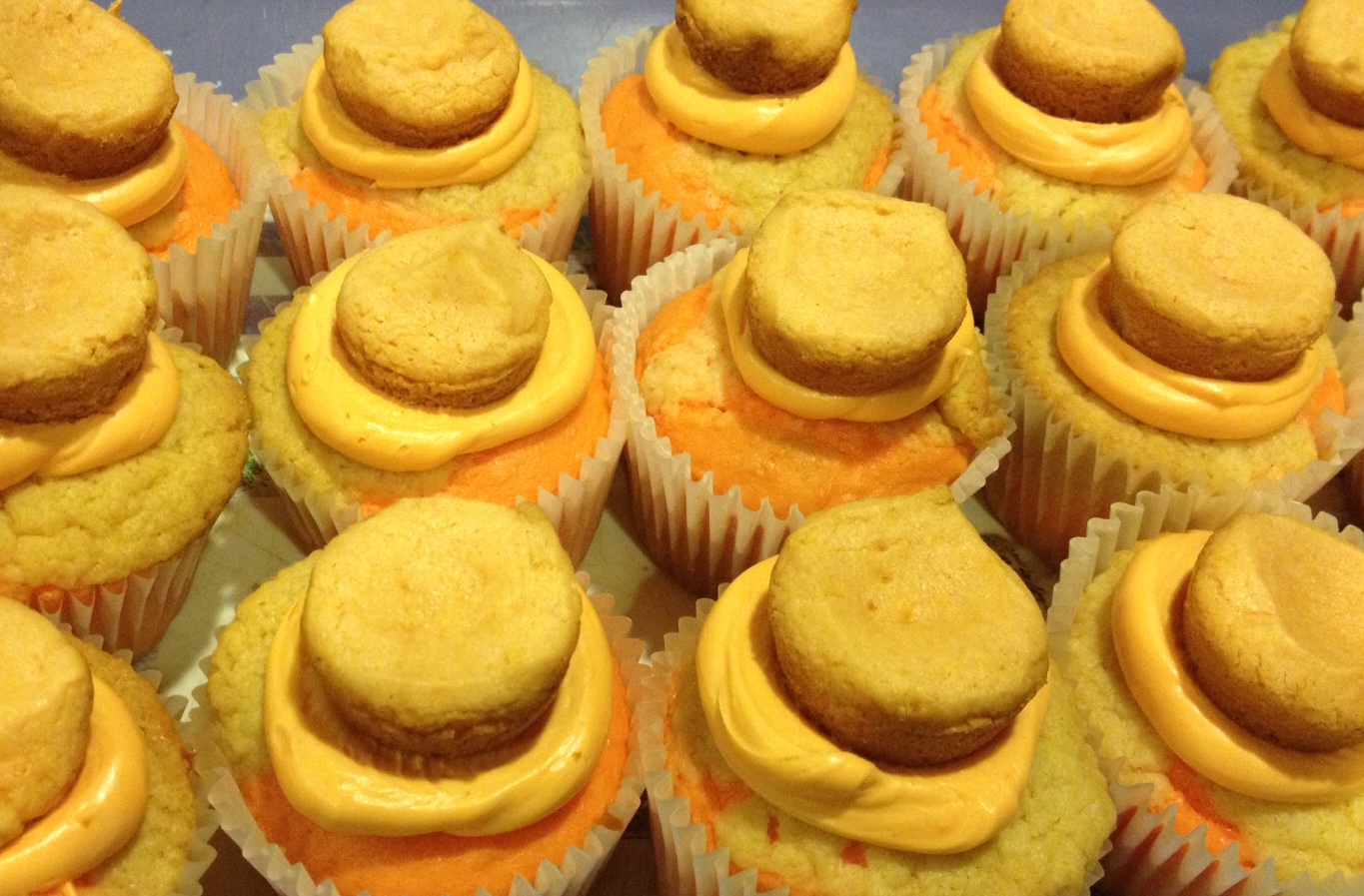 NEW FLAVORS:

Pumpkin Spice Cheesecake: Just in time for the holidays!
White Chocolate Macadamia: This vanilla flavored cupcake is baked to perfection with a white chocolate macadamia cooking inside and on top! Balanced with a delightful vanilla frosting, this cupcake is a winner!
Piña Colada: Our coconut flavored Cupcake is scrumptious! Filled with a whipped pineapple flavored fill and the perfect hint of coconut shavings. Adorned with a pineapple slice, this is paradise!
Maple Bacon: This butter flavored cupcake is filled with a bacon chipped maple cookie inside, topped with maple icing, and bacon pieces on top! Breakfast never tasted this good!
Red Velvet Cheesecake: A savory red velvet cake filled with the creamiest cheesecake. Then topped with cream cheese icing and crushed gram crackers.
Vanilla Cheesecake: Simply sweet this smooth vanilla cake is filled with a rich New York style cheesecake, then topped with cream cheese icing and grams.
Turtle Dove Cheesecake: Decadent milk chocolate cake filled with cheesecake, pecans and a caramel sauce topped with chocolate icing and more pecans
Banana Pudding: This grandma special is a French vanilla cake stuffed with a creamy banana pudding, and crowned with a delicious whipped cream cheese topping and vanilla wafer crumbs
Pineapple Upside Down Cake: A vanilla and pineapple juice cake with brown sugar baked pineapple slices and a cherry for delight
Capitan Crunch: Ahoy there! We've sailed all the way from the cereal bowl for this one. Fancy, a strawberry and blue raspberry cake with key lime cookie baked inside, then crowned with blue raspberry frosting and finally, captain crunch cereal! Delicious!!
Key Lime: A lime flavored cake with a key lime cookie baked inside, then crowned with lemon lime icing and a key lime cookie on top.
Triple Vanilla: This is for the easy to please: A French vanilla cake filled with vanilla custard and topped with vanilla icing.
Vanilla Cookie Monster: Even easier to please: A French vanilla cake with a vanilla cookie baked inside then topped with vanilla icing.
Blue Wave: Hang ten with this blue raspberry cupcake with a vanilla cookie baked inside, then topped with a blue raspberry cookie and icing.
Orange-Aide: This is an orange citrus cake with a vanilla cookie baked inside, then topped with an orange flavored cookie and icing.
German Chocolate: Our rich and creamy German chocolate cake is stuffed with a traditional pecan and coconut glazed icing then drizzled with chocolate goodness.
Neapolitan: This ice-cream inspired treat is a flash from the past! Chocolate and strawberry cake meet with a vanilla cookie baked in the center then topped with a whipped cream flavored icing and a cherry.
Triple Chocolate: The ultimate cocoa party! Chocolate cake, filled with chocolate pudding, and chocolate icing dancing on top.
Emerald City: If you like mint chocolate, consider yourself hooked! This mint chocolate cake is filled with a chocolate custard fill and topped with a peppermint chocolate
Butter Cup: Imagine a moist chocolate cake meets the pizazz of a butterscotch pudding. Not jazzy enough? Let's top it with vanilla icing and peanuts!
Peanut Butter Jelly Time: Let the school bell ring with this classic flavor of white cake filled with strawberries and topped with whipped peanut butter!
Strawberry Shortcake: Light and fluffy this rich vanilla cake with fresh strawberries is topped with a whipped cream cheese topping to crave all day!
Lemon Meringue: This tangle lemon cake gives a punch with its lemon meringue fill and lemon icing is a burst of sunshine.
Strawberry Lemonade: This lemon filled strawberry cake is topped with lemon frosting offering just enough of each flavor to satisfy your tangy & sweet craving.
Carrot Cake: every bunny knows that carrot shavings, golden raisins, & pecans are the best! Top it all with whipped cream cheese and you'll hop with joy.
Marble: Can't make up your mind? Have both! Chocolate and vanilla cake filled with vanilla pudding then topped with chocolate icing. Your problem is solved!
Hazel Nut: Want the nut flavor without the nut? Try this marble cake filled and topped with its own whipped hazelnut cream to give you that nutty zing.
Cookie Monster: a chocolate cake with a chocolate cookie baked on the inside then crowned with chocolate frosting and a chocolate chip cookie on top.
Peanut Butter Cookie Monster: Why just have chocolate when you can have your monster stuffed with a peanut butter cookie inside and out!
Oatmeal Raisin Cookie Monster: A delightful oatmeal cookie filled with golden raisins and wrapped in a cinnamon spice cake, a dab of cream cheese icing and another cookie for good measure.
Pumpkin Spice Cookie Monster: This seasonal delight is the best of pumpkin fashioned in a cookie surrounded by spice cake, and of course it must have cream cheese icing to mount another pumpkin cookie on top.
Apple Pie: Trade your crust for cake, with this summer time special. Fresh Apple Pie baked and stuffed in a French Vanilla cupcake until the pie juice runs over!
Peach Cobbler: A reunion is only as good as its best cobbler but who keeps eating the crust? Have your crust and cobbler baked right in! Now let's pump it with extra goodness to still get that dripping cobbler juice you look forward to.

Seasonal Flavors
Candy Cane: Forget sugarplums, let's dream about…a minty chocolate flavored cake with a peppermint flavored chocolate chip cookie bakes inside, chocolate frosting, and crushed candy canes on top.
Jelly Bean: What a better way to hop into Easter than with a vanilla cupcake exploding with jelly beans and an array of icings.
Pink Lemonade: A strawberry and lemon flavored cake filled with lemon pudding and pink lemonade icing. Summer fun!